Welcome to web site of Ventos Nautic!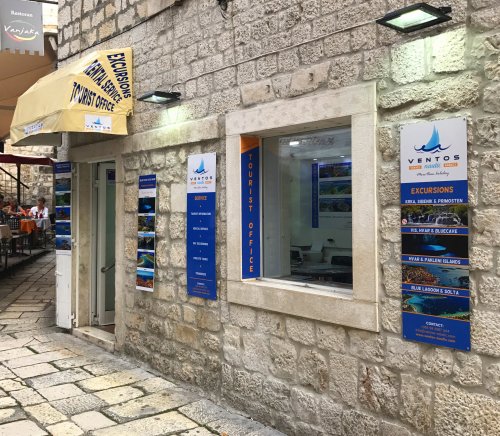 We're company based in Trogir since 2016. Our only mission is to satisfy all your needs and wishes. In desire to make your nautical vacation safe and enjoyable we offer you a very new and stable boats. Except rental service, you can explor beautiful central Dalmatia if you choose one of our boat excursion, during that tours our skipper will be your personal guide and will inform you about all of the places we encounter. If you need to be somewhere in a very short time there is our transfer service, we takes you anywhere very quickly and safely.
We're open to hear any remark from you, only in that way we can move forward and be better in serving you. Also, don't forget to write a good review if you think that we're doing our job in the best way. Our goal is to be accurate, precise and realistic. We want you to feel safe and sure that the information given by us is true. If you have any question feel free to contact us or visit us in office, our professional staff will do anything to answer all your request.